I have a ridiculous amount of empties. It's become an issue. Can I really justify throwing my used up beauty/household products in a container until it is overflowing because "I'm going to write reviews on them soon!"? So, instead of reviewing every single empty I currently have in this post I picked 6, which I will continue to do with each beauty trash review post. If I have a product I really have no opinion on, if it was honestly just "meh", it's going straight in the recycling/trash.
I have something to say about each of these, in no particular order:
DR. BRANDT POREDERMABRASION™ PORE PERFECTING EXFOLIATOR
(SEPHORA)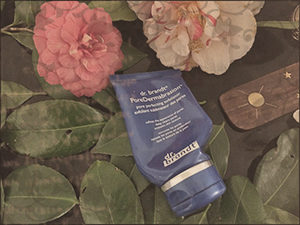 I tried this product for the first time a year and a half ago when I received a sample in an Ipsy bag. I was immediately blown away by it. After just one use my skin felt baby soft and I noticed my foundation was applying much more smoothly and evenly. So, I did it. I spent $58 on a skin care product. I justified it by knowing that the product could only be used every 72 hours so the tube would last for a long time, right? It really didn't, but I became so addicted to how this made my skin feel that the empty in this photo is my second purchase. Unfortunately, I will not be buying this again. It has nothing to do with the price. Over time this treatment flat out stopped working. I'm not a dermatologist or a skin care expert of any kind, but I've had products that I love stop working, almost as if my skin gets used to them, develops a tolerance, and they suddenly have no effect. In fact, I barely used this for quite a while; it sat there expensive and unused on my shelf while I switched to a homemade all natural exfoliant (still used only once every 72 hours. For the love of your skin, please do not exfoliate more frequently than that).
This is a hard product to decide whether or not I'd recommend. It worked beautifully for so long- my suggestion would be if you're going to shell out the money for this to maybe use it on days where you are going to a special event or just want your skin to look extra pretty. If used sparingly, instead of routinely, maybe your skin will not get used to it. Everyone's skin reacts differently to products, so for others maybe the pore perfecting exfoliator will work miracles every time.
L'Oréal TRUE MATCH SUPER BLENDABLE POWDER
(ULTA)
    I have no way of knowing how many times I have repurchased this pressed powder. I have been using it for at least 4 years now. It has become a near "holy grail" item, and definitely a product I never let myself run out of.
I wear this in the lightest shade in the cool range (L'Oréal's True Match range comes in warm and cool tones- distinguishable by a W or C before the name of the shade). I use it in many different ways- on minimal makeup days I will use my ELF Kabuki brush and buff it into my skin after using a pore blurring primer. On full makeup days, I will load the same brush up fairly heavily (lightly shaking off excess) and press it firmly into my skin in a motion similar to how you bounce a beauty blender/sponge to apply foundation. I even use the little round pad it comes with to touch up throughout the day- never sweeping or buffing but pressing the product into areas that have become shiny. The only powder application I do not use this for is setting my undereye concealer; for some reason, it has a tendency to react badly under my eyes and turn dark and immediately look crepey no matter what concealer I'm using.
I can not recommend this product enough. At a Christmas party this past December I pulled this out to powder my nose (that phrase always makes me feel like a fancy housewife when I use it), a male friend of mine immediately commented, "that powder is the best"- I thought he was joking, but he informed me it was the powder he used to keep his stage makeup set during his performance as Prince Charming/The Big Bad Wolf in "Into the Woods". This is another testament to this powder's staying power.
I advise making sure you know your undertone before purchasing a warm or cool shade. If you aren't sure, it is always a better bet to go for neutral as more people are likely to be neutral or warm than cool, and warm tones tend to be more flattering as it is. I am very pale and have predominantly pink undertones, even leaning towards being ruddy. If you really aren't sure and the whole undertone business scares you, purchase this product at a store like Rite Aid that has a return policy that will allow you to get your money back even if an item has been opened and tried out (as long as you still have the receipt).
This powder is super inexpensive and can be found at nearly every drugstore- if you're in the market for a pressed powder, I really feel you can't go wrong with this one!
THE ESTEE EDIT PORE VANISHING STICK
(SEPHORA)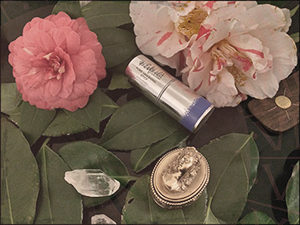 The pore vanishing stick was a complete impulse purchase. I was browsing Sephora's "what's new" section quite a while ago and this popped up. Pores. . . vanishing? Yes, please times fucking infinity. The packaging was sleek and cool, as well. I LOVED this stuff. I have not repurchased it only because I'm working my way through a tube of Benefit's Porefesional and feel like I can not justify buying another pore minimizing primer.
I like this better than the Porefessional. The main reason being its ease of use. It comes in a twist up tube and glides on the skin so easily with absolutely no mess. On no makeup days, I carried it in my purse and would swipe it on any areas that were becoming shiny. It does work very well under makeup as a primer, but I really did love this more for the days I did not want to put a lot of products on my face but still wanted to look polished.
I will almost definitely be repurchasing this at some point. My only complaint and this is very nit-picky, is that it's hard to tell when the product is almost empty. One day I went to put it on and there was like a millionth of a centimeter of product left on a piece of plastic. It was a sad day, indeed.
NOT YOUR MOTHER'S CLEAN FREAK DRY SHAMPOO
(ULTA)
    I am really not sure how I feel about this dry shampoo. It works, and that is the extent of it. I am now on my 4th bottle, but this is only because it is inexpensive. As far as inexpensive dry shampoos go, I actually prefer Batiste's formula but even the not-scented kind still smells really gross to me.
If I had the means, I would use Living Proof's or Amika's dry shampoo every day. They are both holy grails- Living Proof has a very clean scent while Amika smells so damn good you do not even need perfume. This mini review isn't about those two dry shampoos, though- I wish it was.
The clean freak dry shampoo is just okay. It doesn't leave a white cast, which in my opinion does make it far better than almost all other drugstore dry shampoos. I think my point is after having used the Living Proof and Amika dry shampoos I'm ruined for life from using drugstore options.
CLINIQUE DRAMATICALLY DIFFERENT MOISTURIZING LOTION+
(SEPHORA)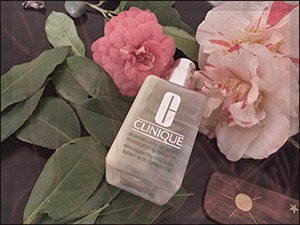 I really thought this product was working for me. My skin felt super hydrated and soft while using it. I, however, was dealing with a lot of breakouts during the entire time I was using it but I never made the connection until I started to read more about what moisturizers are good for oily skin. Lotion style moisturizers are NOT GOOD FOR OILY SKIN. I am now using a gel moisturizer and my breakouts have become far more infrequent.
This product is amazing if you have dry or normal skin. My skin type has changed as I have aged; when I was younger this was my favorite moisturizer as I had normal to dry skin that rarely ever broke out. Now that I've unfortunately developed oily and acne-prone skin, making the switch to gel moisturizers was a necessity.
This moisturizer lasts forever, even when used in the am and pm. It is by no means a bad product, it just isn't the right moisturizer for anyone with oily skin.
BURT'S BEES RUBY GRAPEFRUIT SOY WAX MELTS
(eBAY)
   While not a beauty product, wax melts are something I use constantly and go through a lot of. After having read numerous articles about how many wax melt brands are pretty bad, some even considered toxic, for your health- I decided to try out this natural Burt's Bees kind. I found this product at Grocery Outlet, where you can find some (usually) really great home and beauty products on the cheap. Sure, it might be better for my health, but it isn't better for my olfactory system. It smells AWFUL. There is absolutely no ruby grapefruit smell; it smells only, and strongly, of soy. Like warm soy milk. It is just so, so bad. So bad that the only place I could find to purchase it online was eBay; I'm assuming it was discontinued (for good reason).
I can only think of one reason to recommend this product: if you happen to have some visitors in your home you just desperately want to get rid of, put these wax melts in your warmer. They will be rushing out the door in no time.
—-
As always, I love feedback! If you have used any of these products and agree or disagree with my opinions, let me know! Suggestions and recommendations for other products you'd like me to try or think I might like are always welcome, as well.
x
      Lori